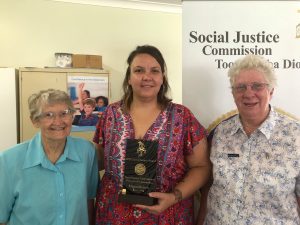 We are excited that our April 2021 MSS and Highways and Byways – A Community of service newsletter is now available for reading. The April edition of Highways and Byways features an array of inspiring and uplifting stories about the important and practical work of our mission entity, Highways and Byways – A Community of Service, along with the latest happening within our community of women.
In March 2021, we were excited to announce that Highways and Byways has entered its second partnership program with North East Bioregional Network in Tasmania. 'Restoring nature and communities' is a 20-week program of ecological restoration and best practice land management in the Break O'Day municipality. Highways and Byways' first partnership program, 'Seeds of Connection' with Megan Brown of Soaring Souls Yoga,  was launched one year ago in Roma, south central Queensland. 2021 has already been a big year for Megan as she received the Maranoa Regional Council Andrea Murray Memorial Award for her inclusive services to people of all ability in the Roma region. and was also awarded the Toowoomba Diocese 2020 Social Justice Award.
The newsletter outlines a number of the 2021 small grants recipients who are based in placed like Cleve, South Australia; Nubeena and Wynyard, Tasmania; and Warwick, Queensland. Do have a read in the newsletter as we know you'll be so moved and inspired by these fantastic local communities initiatives that are making a big impact.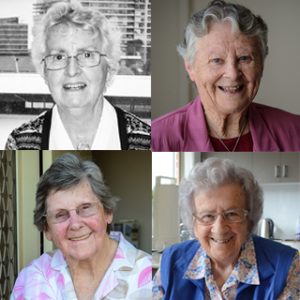 In the MSS section of the newsletter, we share news of our latests happenings and developments including our commitment to embracing change with Emerging Futures, a beautiful portrait of founder Fr John Wallis, which was gifted to us by Jeff Byrne, one of the directors of Highways and Byways – A Community of Service. We wish Neville and Terese Hunt, friends of our community for 40+ years, all the best as they leave Toowoomba for far north Queensland. We'll miss them! And we acknowledge four special birthdays that will be celebrated this year among our women!
Importantly, don't forget to save the date – 29th May 2021 – for the special 50-year anniversary Mass of our foundation in Whyalla, South Australia. Though the anniversary was March 31, the Mass will take place at 11am at St Teresa's Catholic Church, Whyalla in South Australia.
Grab a cup of coffee or tea, and enjoy our newsletter!
Top right image: Beryl Gleeson MSS (left) and Mary Cleary MSS with Megan Brown at the 2020 Toowoomba Diocese Social Justice Award.
Bottom image: Julianne Dunn MSS, Cecilia Bailey MSS, Margaret Windsham MSS and Carmel Hall MSS celebrate 'special' birthdays this year!