Founder of the Missionary Sisters of Service
Fr John Corcoran Wallis was a newly ordained priest in the Archdiocese of Hobart, Tasmania (aged only 23 years) when he was sent on mission to visit families living on the isolated island of Bruny, off Tasmania's south east coast. While there he met a mother, Mrs Kit Hawkins who asked: "Father, what about us? Why can't we have Sisters to teach our children? Doesn't anyone care about us in the bush?" That was in 1933. After 10 years of thinking, praying, talking and writing about the needs of people "out beyond", he called together women who were willing to meet the challenge of pastoral work in isolated and rural areas.
In 1944 he founded our community of women (then known as the Home Missionary Sisters of our Lady). This mission would take us into the highways and byways of Australia and beyond. Our motto comes from the parable in the Gospel of Luke 14: 14-24. Like the people sent out in that parable, we were to seek out people wherever they lived, visit them in their homes, gather them in communities, support and empower them in their lives and in the faith education of their children. Our community was renamed the Missionary Sisters of Service in 1971.
Information related to
Father John Wallis
The History of Father John
John Corcoran Wallis was born in Yea, in country Victoria, Australia; his parents were Emma Corcoran and Abraham Wallis. He grew up in Homewood, 10 kilometres from Yea and attended the local Homeward State school and later Sacred Heart School, the year it opened in 1923.
He left home at 16 to enter the seminary and was ordained in Kilmore for the Hobart Diocese, Tasmania, aged 22.
Throughout his long life, John was remarkably attuned to the needs of people and the movements of the times. He had a particular pastoral care for and outreach to people on the margins, the isolated, the forgotten and the disadvantaged.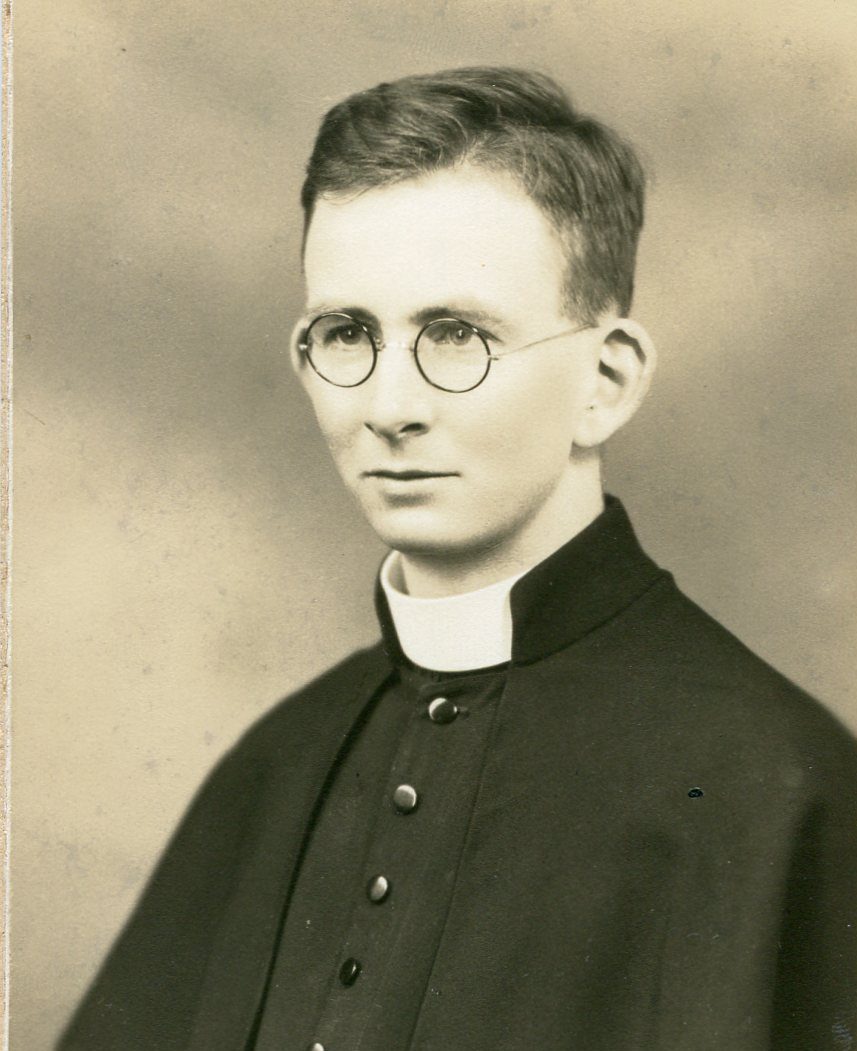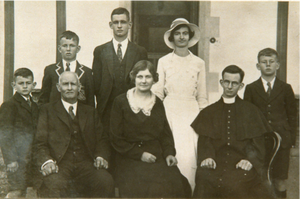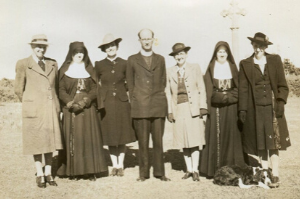 He was a man of God and a true pastor for his people. He sought them out in their homes, in hospitals and prisons. People experienced him as a man of deep humanity, understanding, compassion and wisdom. His love for God flowed over into his love for people and for creation. His vision was vast and practical. A wide reader himself, he had a great appreciation of the power of good reading in the development of an informed and vibrant faith-life.
He established a Catholic library in Hobart in 1938 and in the 1940s a Catholic bookshop. One of the biggest events of John's life was the Second Vatican Council; he relished the changes that brought the Church alive for people in a new way. People sought him out for retreats and spiritual guidance. He had a special care for priests in isolated parishes and regions, not only in Tasmania, but throughout Australia. He kept in touch with many of them.
To the end of his life, John maintained a young a vigorous spirit, always keeping abreast of the times. A lover of nature, he took up bushwalking and nature photography later in life. He loved to share his photos as greeting cards in his proliferous correspondence. He had a great spirit of freedom accompanied by a practical sense of when and how to apply the law. For him there was one law that took priority over all others, and that law was love. He was truly a remarkable man.
Father John died in 2001 at the age of 91. Fr John is remembered as a man of great humanity, humble and generous, with an infectious laugh, a wicked sense of humour, a tremendous zest for life and a deep abiding love of God and God's people.