In 2019 we celebrate our 75-year anniversary! To mark this special year, we have a number of events throughout the year. We have also released a special commemorative cookbook that contains photos and stories of the MSS over 75 years, plus more than 30 recipes.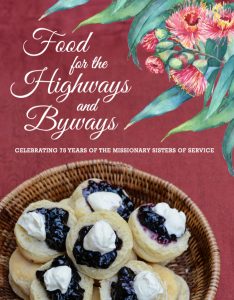 Food for the Highways and Byways is our brand new commemorative cookbook that celebrates 75 years of the Missionary Sisters of Service.
It's full of recipes – 35 in total – that range from soups and starters, to main dishes and desserts. However, it's more than a cookbook! It contains an array of photographs showcasing our work over 75 years. There is a page dedicated to prayers, which can be shared around the dinner table, a map of Australia that marks out where we've lived and worked. We share with you our milestones, we remember our Sisters who've died, and take you through the evolving nature of our mission in Australia and beyond. Each of the recipes, which have been provided by the Sisters and friends of the congregation, have an accompanying story as well! This really is a collector's item, and would be an ideal gift for anyone you hold dear to your heart.
The Launch of Food for the Highways and Byways was a wonderful celebration of friendship and food.   Our  hosts, Edwina and Brendan Ricci, welcomed more than 80 guests to their property set high in the hills of Toolangi.   Brendan had built a huge campfire to warm us on the chilly day and Edwina made lots of pizzas baked in the spot in their woodfired pizza oven.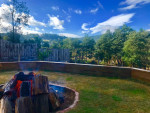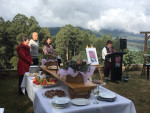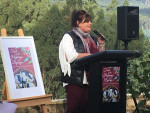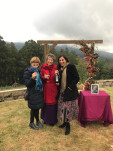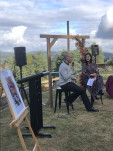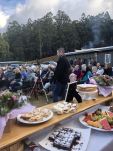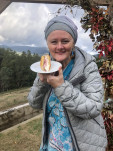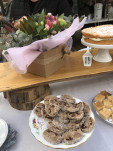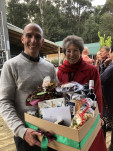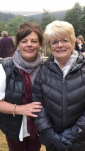 The book was launched by Marcus Godinho, CEO of Fair Share, an organisation that annually provides two million freshly cooked meals to homeless people in Melbourne and Brisbane, and also sent truckloads of meals to the Townsville area during their flood disaster earlier this year.   He was an appropriate choice for launching the Cookbook and made new Fare Share fans among his audience.
ORDER YOUR COPY
The cookbook is $40 (plus postage and handling). They can be ordered using the order form below, or feel free to pop past our office at 1/20 Premier Avenue, Vermont, Victoria. You can also email us or call us on (03) 9873 5520 to arrange the order. We look forward to hearing from you!